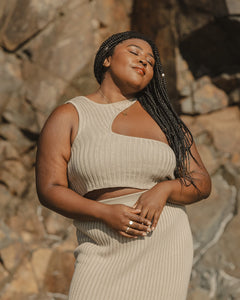 Candace Molatore
The process of designing this set has been an immensely creative one. I've learned so much about teamwork, community, patience and the importance of knowing where your clothes are made.
Soluna Collective X Candace Molatore
My name is Candace Molatore, I'm a digital media producer based in Portland, OR. and I helped create these pieces you're checking out!