Sustainable fashion and ethical production is at the forefront of our movement.
If you are a content creators with those same passions, we would love for you to apply to our program!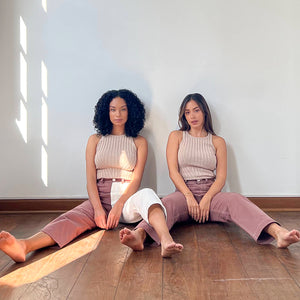 Join the movement
Friends of Soluna
Perks:
Complimentary seasonal pieces.
Up to 30% commission on qualified orders.
Discounts for your followers.
Early access to product, events and promotions.
Sign up
Spread the word
Soluna Affiliates
If you are an online publication, blog and/or shopping platform and want to share our values through writing, we offer competitive commissions (up to 30%) on qualified orders.
Sign Up